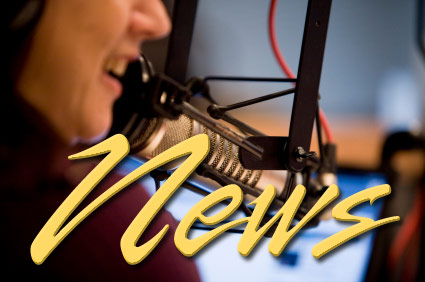 The first part of the RTNDA/Hofstra annual survey of broadcast news directors is out, and there are some interesting results concerning the state of local radio news. All in all, the report shows that local radio news operations are more or less maintaining employment levels, budgets, and profitability. The worst news for radio journalism students is that there seems there was very little hiring done in radio last year.
Local radio news operations remain small, and highly centralized when there are groups. While the average staffing for radio newsrooms is 2-3 full-time and 2 part-timers, the median radio news staff size is 1 full-time and 1 part-time. That means that more than half of all radio have only a single full time news person, aided by a single part-timer. Furthermore, about 78% of all multi-station operations have a centralized newsroom providing news for multiple stations.
Employment levels and budgets in radio news are fairly static - three-quarters of local radio newsrooms had no change in staffing levels in the last year, and 62.9% reported that there was no change in the news budget. Only 16% reported and increase in staffing levels, and only 15.7% saw and increase in newsroom budget.
Only have the sample responded to a direct question about how many hires they had made in the last year - and of those, more than half indicated they made none.
Interestingly, more than half the local radio news directors did not know whether their news operations were profitable or not. About 20% felt their newsrooms broke even, 14.5% felt they turned a profit, and 10.4% felt they ran a loss. Those numbers are more or less in line with survey numbers going back to 2000.
There was and interesting relationship between market size and profitability - stations in the largest markets were the most likely to report profits, and the most likely to report losses
The radio results are based on responses to surveys sent to a random sample of 3000 radio stations. A total of 260 surveys were completed from news directors or general managers representing a total of 743 stations.
Source - Full study report -
2012 TV and Radio News Staffing and Profitability Survey, Part 1