Results from the Dyle Mobile TV Data Report suggest that more than two-thirds of consumers would watch more TV if live programming was available on their mobile devices. Using a sample of US consumers in the critical 18-54 age demographic, the study asked about their use of various media devices, as well as their viewing behaviour.
The study found high penetration levels for many of the media/mobile devices considered - in fact, only 2% indicated that they had none of them. 86% reported owning a cell phone (56% owned a smartphone), 79% owned a laptop, and 71% owned a desktop computer. One third of the sample reported owning an iPad or other tablet.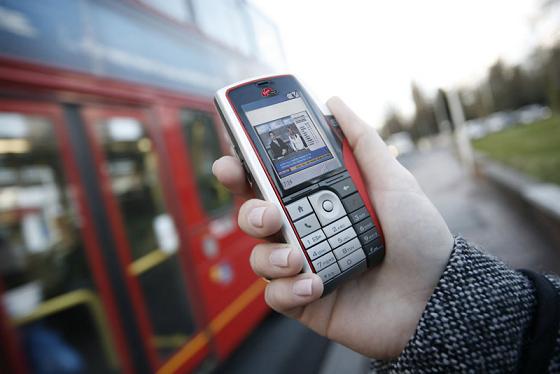 The sample also reported that consumers in the sample used a wide variety of devices and sources when watching TV. When asked about their viewing habits in the previous month, 85% reported watching live programming on their TV, 59% watched TV content streamed online, 56% watched recorded content on their TV, 32% watched streamed content via a gaming console, 26% watched streamed content on a mobile device, and 22% watched streamed content on an iPad/tablet. When asked about their interest in watching live mobile TV if it were available, more than half the sample indicated they'd be interested in watching it on their smartphone or tablet. Interestingly, the two-screen home option was not the mostly likely place that respondents said they would be likely to watch live mobile TV. While 63% indicated that they'd use live mobile TV at home as an additional TV, 85% had an interest in watching live mobile TV while waiting, 76% would watch in transit, and 74% would use live mobile as a way to entertain kids in a car. They also reported high likelihood of using live mobile in more intrusive locations (53% at a sporting event, 52% at the gym, and 44% at work).
As for the types of programming they'd be likely to watch live mobile TV, local news & weather topped the list (81%), followed closely by movies (79%) and national news (75%), while about two-thirds also expressed interest in sitcoms (69%), sports (66%), children's cartoons (65%), and dramas (64%).
The research and report are in support of a joint venture of mobile TV providers from 12 major broadcast TV groups. I would also note that the sample was not very large, and limited to US consumers in the 18-54 age bracket, so results are not generalizable to the general population, but reflect a core demographic of interest to advertisers and broadcasters.
Sources:
Dyle: Mobile Users Prefer Live TV
,
TV Technology
Full
Dyle Mobile TV Data Report